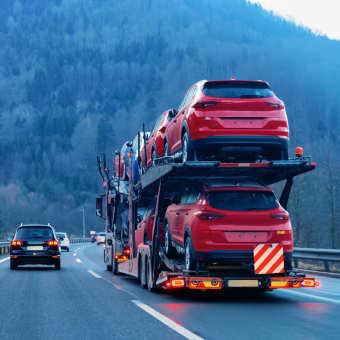 Braselton, Georgia Commercial Auto Insurance
Commercial auto insurance helps cover the cost of an auto accident while an employee uses a company-owned car for business. Commercial auto insurance differs from personal auto insurance. In general, if an automobile is used for tasks related to the owner's occupation or business, other than commuting, a commercial policy is necessary. A commercial auto policy typically has different coverages, exclusions, and limits in comparison to a personal auto policy.
Several Factors can affect the cost of your Georgia commercial auto policy including:
Profession

Vehicle

Driving History

Location

Coverage Needs

Travel Radius
Why is commercial auto insurance important?
Without commercial auto insurance, your business could be at risk for financial distress. If one of your commercial vehicles has an accident, you could face an expensive lawsuit. You might have to indemnify the damage to the other vehicle or property, as well as any other related costs.